FOCUS

what is it?
why is it so important?
how to develop it
how to keep it & stay focused
Well according to dictionary.com focus can be defined as "the centre of interest or activity" or "an act of concentrating interest or activity on something".
 In respect to this article we are going to consider focus the ability to concentrate on a specific task with ones full attention for the required length of time to complete what you had set out to do.
Everyone has been there – where you really need to get something done but just can't bring yourself to actually do it, or lack the focus to remain at the task for any significant length of time.  Thankfully focus is a skill that anyone can develop and improve upon, unfortunately there is no revolutionary quick fix.  However, focus is truly important in all areas of life so definitely worth the effort to strengthen!
An improved ability to focus can benefit any individual in regard to so many things!  Whether it's giving a friend your full attention during a conversation, patiently helping your kids with their homework, teaching a difficult task to someone else, learning a new skill, perfecting an old one, or simply completing a rather boring task in a timely manner there are only benefits to improved focus.
does being focused improve productivity?
Your productivity can shoot through the roof simply by gaining the ability to devote your entire attention to the subject at hand rather than being partway into many things at once.  This doesn't mean multi-tasking isn't beneficial, or that you shouldn't have lots on the go at any given time.  It does mean that you need to be able to give your full attention to each of those tasks for a set amount of time.
Perhaps you put your full attention on chopping vegetables with your kids and getting a slow cooker ready for dinner. Then you can leave that running in the background while your focus is directed to office work such as writing the grocery list, organizing bills, or catching up on emails.  Upon completion of that perhaps it's time to play a game with the kids or get them started on homework while you fold laundry (a task that is more suitable for a time when you may be interrupted as taking a quick break to answer questions doesn't require you to comeback and restart the same way you may have to while writing up a summary for work).
Developing Focus
Like most behaviours focus is a habit that requires dedication to develop. Thankfully, once you've built it the benefits are so vast that it's fairly easy to keep.  The most critical factors to developing focus are the determination to do so, and setting yourself up for success by removing distractions until you are easily able to ignore them.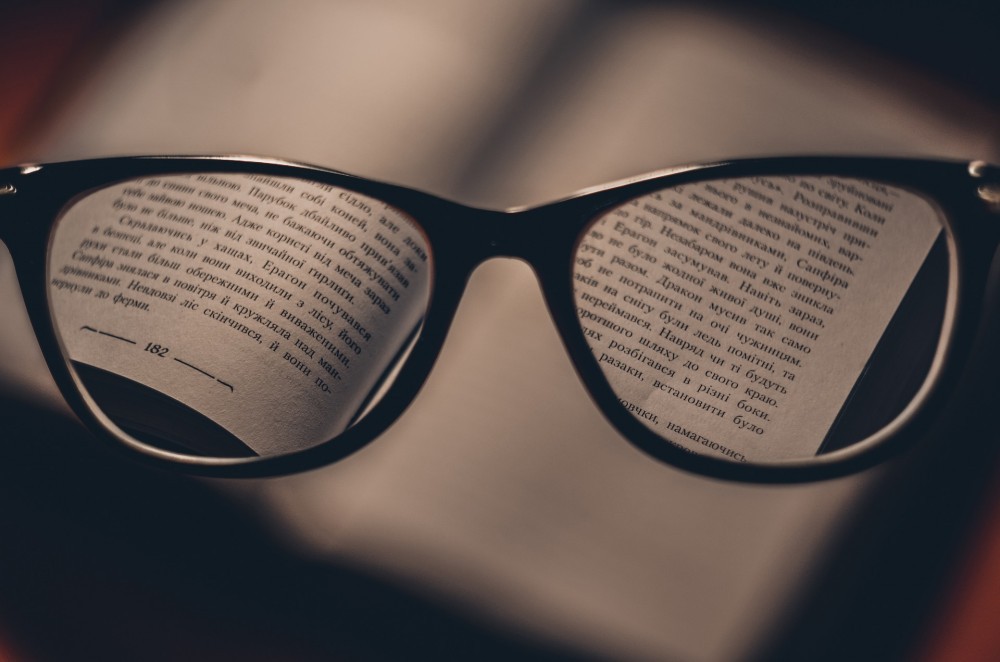 Everyone has found something they were really interested in and totally absorbed by for a period of time.  Whether it was playing soccer, reading a really good book, or learning about your favourite subject. At some point in time we have all felt the power of complete focus.  Think back to that time and analyze what things helped to create it.  Most likely you enjoyed the subject of your attention – luckily it is possible to make almost anything interesting and fun for at least a short period of time.  If camp counsellors can make plunging a gross toilet fun you can most definitely find a way to not hate filing some paperwork or mopping the floor!
If you don't like the task at hand find something positive about it – there is always something or it would never need to be done in the first place. If it requires visual attention and physical labour but not much auditory attention or brain power you can even throw some music on in the background.  You don't have to love every task you complete but its so much easier to get it done well and quickly if you're able to identify the core reason why it is necessary.
Set yourself up for success! 
This means knowing how you work best. Personally, i need a BIG clean work surface.  Having space to spread out everything involved in my current project allows me easy access to all of my materials. Additionally, I like the ability to quickly cross reference without having to ruffle through extra papers.  Finally, i work best with an aesthetically pleasing but not cluttered workspace – what about you?
Office Decor:
Generally speaking, I like to have one photo of something i enjoy or a single motivational quote on the wall in front of me.  A neutral non-distracting colour as the room's paint, and wherever possible a nice big window that faces a quiet area (even if it looks out onto the brick wall of another house, having some natural light can still be beneficial). Last but not least, i like a little space on the floor available for a quick stretching break if needed. Your preferences may vary but figure out what they are and then create your workspace accordingly.
As far as the actual work i'm completing, its always more fun to be organized and colourful!  Having good pens in a variety of colours, nice paper, rulers, and a computer with only relevant tabs and documents open can make a huge difference.  The ability to make anything look nice is there when you have the above. Even scheduling appointments can be exciting when you get to fill them in with colour and see all of the vibrant productivity in your future!
Remove Distractions! 
This part is oh so important in the early stages of developing focus.  Once you're "in the zone" you can stay focused without even noticing the majority of potential distractions but you need to make it easy for yourself to get focused in the first place.  If this means closing the door to your workspace to eliminate interruptions, playing some non-distracting music or white noise in the background to drown out audio distractions, leaving your phone on silent or even in an entirely different room then do it!
If you plan to work for a significant period of time then bring in a healthy snack to help boost your focus and eliminate the need to get up and make one.  Use the washroom before you start, and always have a refreshing drink available (water with lime in the summer, and a nice hot tea in the winter are my preference, coffee is a popular one as well, or even a cooler can be enjoyed over an evenings worth of work).  I don't care who you are, no one actually studies better in front of the tv so get your work done first and then you can fully enjoy the whole show later instead of half watching while you kind of get a small start on what you really should be doing.
Thankfully, once truly focused and practicing the habit daily maintaining it is fairly easy.  Just don't forget to get up and stretch your legs/get some fresh air every once in a while while working on larger projects that require long hours of focus.  A fresh mind always produces better work!
If you've read to this point it is highly likely that you got through the majority of this article in one go – proof already that you are capable of both developing and maintaining focus! Now go put that skill to use for another short project and build up to complete focus on the larger ones too!
***It's incredible what you can get done if you just do it!***
If you're still struggling to stay focused or drifting off during important tasks check out our other article on how to Stay Energized!